SCHILLER
SCHILLER - Fred PA-1 Defibrillator - Fully Automated
Regular price
$2,195.00
$0.00
Unit price
per
*GST Included.
*Shipping
calculated at checkout.
DESCRIPTION
By lifting the device cover, the FRED PA-1 starts up immediately and guides the rescuer step by step during the entire resuscitation process. 
The FRED PA-1 is a fully automatic device. In its automatic version, the FRED PA-1 delivers the shock without any action of the rescuer. 
FEATURES
Easy-to-use AED for responders at all levels
Ease of use: interface with 1-2-3 steps
10 year warranty – providing peace of mind
Pre-connected electrodes for faster application to the patient's chest
3 year electrode life
6 year battery life
Automatic self-tests for detection of electrode expiration and battery capacity – the FRED PA-1 as well as the Online version indicate their status via LED on the device
Chest compression assistant:
– Metronome
– (Optional) FreeCPR: feedback on the frequency of the chest compression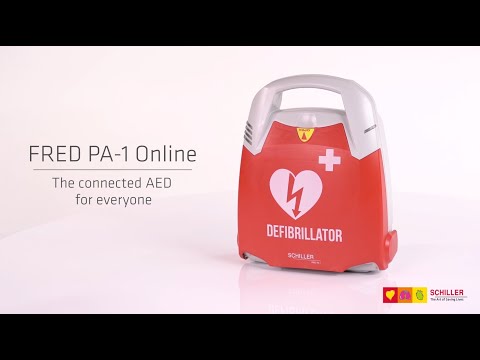 FRED PA-1 Videos
Accessories & Storage Items
Click here to view the full product list of accessories and storage items for the FRED PA-1 and Online version.
---