Hi5
Hi5 Sportster Vibration Massage Device - 7 Heads
Regular price
$99.99
$0.00
Unit price
per
*GST Included.
*Shipping
calculated at checkout.
Description:
Our Sportster Vibration Massage Device is the leading high-powered, portable massage device enhanced with a powerful brushless high-torque motor, 4 LEVELS OF VIBRATION and up to 9 HOURS OF USE! 

Designed by ROCKET ENGINEERS, this super-silent, patented tool can help speed up fat loss, reduce scar tissue accumulation and reduce muscle stiffness and soreness. Our Sportster Vibration Massage Device realize more muscle relaxation, stimulates blood circulation and increases lymphatic return than ANY OTHER PRODUCT ON THE MARKET! The Sportster Vibration Massage Device also aids in muscle repair, activates the nerve system, aids in weight loss, offers stress relief, terminates fatigue and features quiet glide technology. 

This quiet and lightweight tool allows you to seamlessly change the head attachments and adjust through 4 speeds for a customized massage experience for maximized results in a minimum amount of time. 

And there's more! This massage device provides a longer run time and lower noise than other models, and is wireless and portable. The innovative and ergonomic Hi5 T-shape design gives users more holding posture possibilities, enhanced massage intensity and vibration radiation depth! 

One (1)-Years Warranty 

Packed with These Exclusive Features:


4

 

Speed Settings: 4

 

Speeds Choice for you, giving your muscles a deep

 

massage. It's ideal for muscle recovery after exercise.
Up to 7 Exchangeable Head Attachments – for optimal reach and targeting areas for maximum relaxation and fat loss reduction!
Optional Portable Carrying Case -The prefect way to store and transport your massage device and accessories!
Wireless & Portable! – no need for a cord, you can use this massage device anywhere!
37db-45db – This super quiet tools is low-noise, much quieter than other tools on the market, ensuring you a quiet and comfortable environment.
TESLA BATTERY TECHNOLOGY - for 2 hours fast charging and ultra-long run time!
The latest technology with AI Artificial Intelligence CPU – for precise speed control, stall protection and built in flash memory
12 mm Super Large Amplitude – for in-depth muscle relaxation!
8 mm Deep Muscle Penetration – this provides deeper tissue massage than any other automated massage tool!
2900 Times/Min High Frequency Vibration – for deep muscle tissue penetration
Powerful Brushless High-Torque Motor – for higher comfort, efficiency, performance and longer lifespan!
Up to 9 hours use per charge – So you can charge less and use more, as much as 20 minutes per day on level 1 speed for 27 days of carefree usage!
Continuous and Stable Power Supplies!
Hi5 Ergonomic T-Shape Design – for more holding postures possibilities, enhance massage intensity and vibration radiation depth!
Soft Head Attachment – Increases the comfort of massage and avoids injuries to spine and bone during vibration!
1-Button Control – Such ease of use, one On/Off switch is simple and convenient.
Working Guarantee: from -20° Cold environment to 60° C hot environment, this tool is safe to use and will work in almost any environmental condition!
Protection Against - Short-circuit, Overcharge and Over-Discharge Protection keeps this massage device running at peak performance for years!
Package Includes: Nova Vibration Device, Case (options: Aluminum carrying case, Nylon carrying case or Gift box package), Power Adapter, Flat Head Attachment, Fork Head Attachment, Bullet Head Attachment, Cushioned Head Attachment (for 6/7 Head Package) ,Spade Head Attachment 

(for 6/7 Head Package)

, Arc Head Attachment (for 7 Head Package only)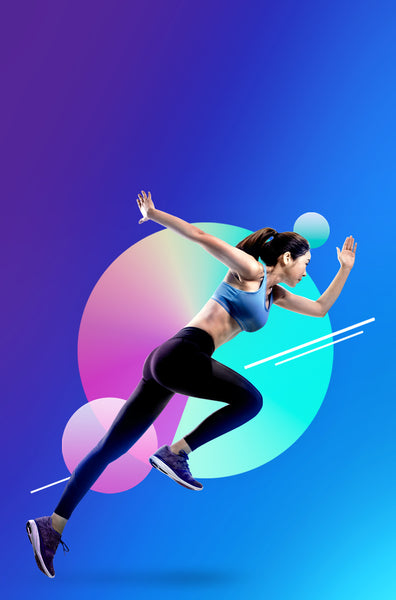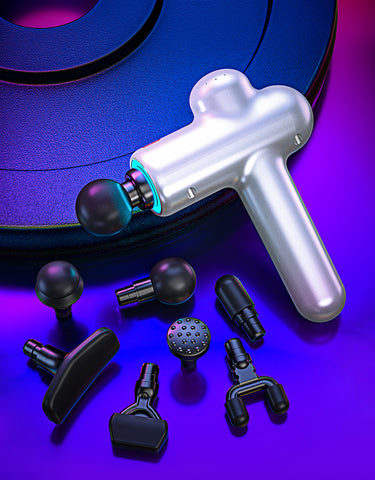 Loving this Gun
After buying one of these guns for Xmas for each of my (22 and 20 year old) children, I have now purchased one for my husband and I. These guns really are worth the money. We love them and use them on each other all the time. My husbands is a physiotherapist so this is a great way for us to give him a massage in return. Multiple attachments and speed settings and holds charge for a long time.
---